What does the new rural proofing toolkit mean for you? Robert Bullard finds out.
Government departments and agencies are being urged to ensure their policies take into account rural needs, writes Robert Bullard.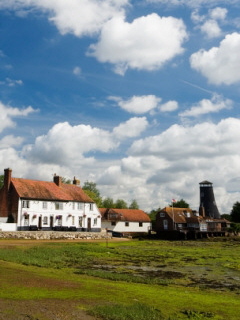 New guidelines in the form of a rural proofing toolkit aim to alert policy-makers to the essential characteristics of rural areas - and ways they can improve the delivery of vital services.
Launched by the Commission for Rural Communities, the toolkit covers six themes - service provision and availability, delivery costs, accessibility and infrastructure, communications, economies and disadvantage.
Each theme encourages policy makers to ask themselves a series of questions as they develop policy ideas.
For example, if a policy will result in the closure or centralisation of services, they are asked to consider whether it will have a disproportionate impact in rural areas.
If so, policy-makers are encouraged to develop alternative solutions, such as sharing premises, finding additional funding to maintain services, or improving public transport to compensate for centralisation.
Launched in mid 2009, full details about the toolkit contents can be found here.
Despite being a government obligation, rural proofing had so far been inconsistently applied, said commission chairman Stuart Burgess.
The old checklist was "reliant on individuals" rather than systematically across government departments, he said.
"There are good examples of rural proofing – and there is more willingness to do it at a regional and local level - but it could be done better at the national level."
But Mr Burgess was positive about the prospects for rural proofing.
"The past is past, let's move on," he said. "I am an optimist - it's now up to all of us to make it work."
Critique
On the positive side, the new toolkit is easy to read, asks the right questions and offers policy makers examples of 'rural solutions.'
But there was a fair amount of criticism from conference delegates – and scepticism about the checklist's likely influence in government.
The most common critique - asked twice by Peter Phillips (Lib-Dem) from Shropshire – was whether enough was being done to make sure the new toolkit works.
He asked: "Does it have authority, and are the right people involved?"
In other words, "Where are the teeth?"
Most of the 150 delegates were "rural converts" - officers from rural local authorities and community councils.
In comparison, there were only around ten civil servants, at least two of whom were quite junior.
It remains to be seen how they will influence the army of Whitehall mandarins who face many other priorities.
Alternatives
Other delegates wondered whether rural proofing – and discussions about what constitutes 'rural' – was an irrelevant diversion.
Carefully considered local and central government policies can make all the difference, said Andy Ashcroft, head of rural policy at Lancashire County Council.
If people incorporated principles such as "fairness" and "equity" into policies and strategies there would be no need to rural proof policies.
The fact, for example, that government policy had pledged a children's centre for "every community" meant outreach centres were being developed to serve rural Lancashire.
"The government have effectively rural proofed their own policy."
Another solution would be to target population groups rather than geographic areas, said Crispin Moor, the commission's executive director.
"There is a simple truism, that it is people who have needs, not areas.
"Getting recognition for this would represent a huge step forward for rural proofing."
Only 2.4% of England's deprived "small areas" are rural, according to commission figures. But 17% of all deprived households are rural.
Conclusion
Conference delegates were left in little doubt that it is down to the rural lobby to ensure rural proofing works.
Stakeholders must shout louder, collect data, feed into policy-making earlier, and think strategically - so rural needs get addressed automatically.
There will only be one chance to re-launch the toolkit, said Mr Moor.
If this version doesn't work, he predicted, it will require a move from the current supportive model to one of inspectors and regulation.