Welcome to the Autumn 2023 Rural Services Partnership Spotlight
In this edition we welcome yet more new members, highlight our upcoming events and share news and best practice on rural housing, youth, community initiatives and support, health utility providers and much more. Happy reading!
---
New Members
The RSP continues to increase its membership with over 220 members! We are delighted to welcome the following four organisations that have signed up since our Summer edition of Spotlight. Click on each organisation logo to find out more.
---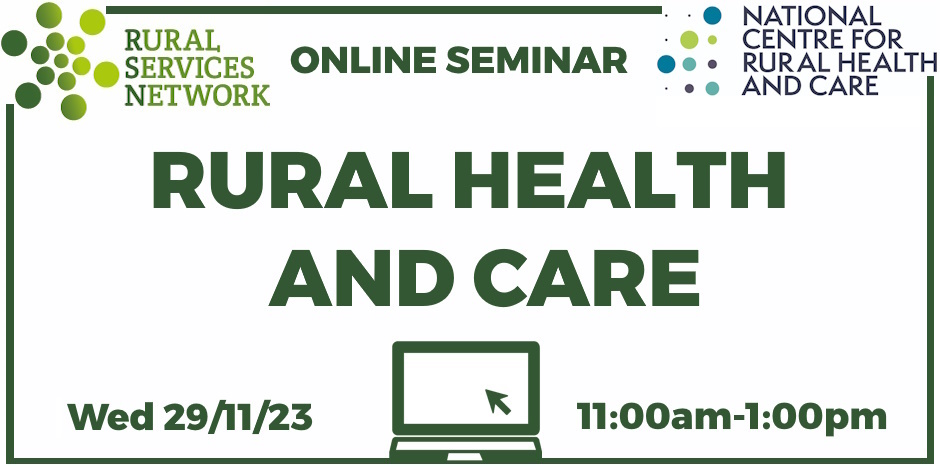 Free online Health and Care Seminar

We are working in partnership with the National Centre for Rural Health and Care to deliver our Rural Health and Care Seminar online on 29 November. If you haven't booked already check out the line up and book here there is an impressive line up of both national and international speakers.
---
Keep your stories coming
We're always keen to promote our member organisations, so if you have an article you would like to feature in either a future Spotlight, or our weekly Rural Services Network e-bulletin, please email to admin@sparse.gov.uk
---
FEATURED ARTICLES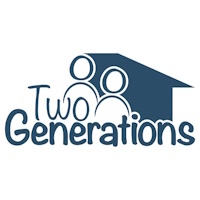 Two Generations' Latest Homeshare Webinar
Chaired by Luciana Berger, CEO of iNHouse Communications, and a former Managing Director at Edelman, where she specialised in health policy, Luciana was previously the Member of Parliament for Liverpool Wavertree and held prominent front bench roles including Shadow Minister for Public Health and Shadow Cabinet Member for Mental Health and was a leading member of the Health and Social Care Select Committee.
Join Luciana and our expert speakers including Rebecca Byrne, Hackney Council's Head of Initial Contact and Response, Jens Gemmel, Interim Transformation Director for Housing at Southwark Council and Two Generations' Partnerships Director Philip Monaghan.
Read more
---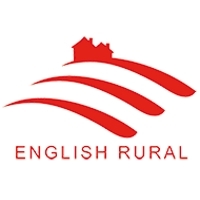 Unlocking the 'Magic Ingredient': How Rural Exception Sites could be the Game-Changer for Affordable Housing in the English Countryside
The allure of the English countryside — its rolling hills, charming villages, and robust community spirit — is undeniable. However, a growing crisis threatens this idyllic vision: the affordable housing crisis. A new study by University College London (UCL) and English Rural illuminates the gravity of the situation and offers a viable solution — Rural Exception Sites (RES).
The lack of affordable housing is often seen as an urban issue, but rural areas are equally affected. A slew of challenges, including conservation emphasis, limited amenities, environmental restrictions, and surging property prices, have constricted housing development in rural England. These challenges are further exacerbated by lower incomes and increasing urban migration to rural regions, making housing unaffordable for many local residents.
Read more
---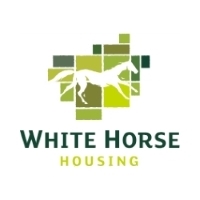 White Horse Housing Association's £2.8 million passive homes project wins approval at open day
White Horse Housing Association's £2.8 million passive housing project received an overwhelming thumbs up when it was shown off at an open day.
The ten new homes at Hook Hollow in Seend Cleeve, which are due to be completed later this year, have been built to rigorous 'passive haus' standards – which mean they will be incredibly energy efficient, resulting in relatively lower costs for the new residents in a time of high energy prices.
White Horse Housing Association (WHHA) is the development's main funder but it has also been partly funded by Homes England's Affordable Homes Programme, together with a contribution from Wiltshire Council. The project has been run in partnership with Seend Community Land and Asset Trust. The homes were designed by PKA Architects of Potterne and built by Winsley White Builders of Radstock.
Read more
---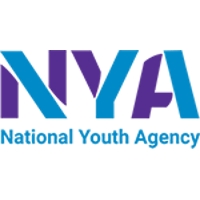 Youth Work Week 2023 - Join us in celebrating youth work in every place and space
As an important infrastructure body for the youth sector, we're delighted to share Youth Work Week publicity packs and upcoming events for Youth Work Week 2023 (6th – 13th November) with you.
We hope your organisation will join us in sharing our annual week of celebration, celebrating youth work and youth workers through this year's theme of 'Youth work in every place and space', with your networks.
We've created a publicity pack that anyone can download from the website, and it would be great if your organisation could get involved in sharing graphics on social media whilst sharing information about Youth Work Week to your networks for them to get involved and potentially plan their own event (or joining our online sessions during the week).
Read more
---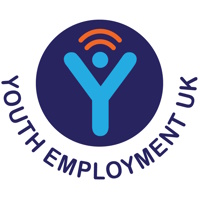 Increasing first work experiences in rural, coastal towns with Haven
Youth Employment UK provides a range of accessible careers resources and free online courses for young people to help them make confident, informed decisions about their future and prepare for the world of work.
Youth Employment UK has been working with holiday company Haven to help launch early careers outreach projects to help young people in rural, coastal areas into work. A membership organisation, Youth Employment UK are youth employment experts who work with young people, employers and policy makers to change the youth employment landscape for the better.
Read more
---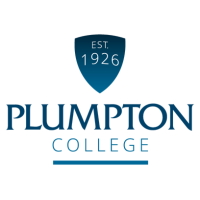 A successful harvest building on six years with zero herbicide and insecticide use!
The 2023 season has proven itself to be one of mixed fortunes. Many are struggling with large clusters and large yields but are having to deal with the usual suspects of mildews and Botrytis and with reaching adequate maturity levels. At the same time, others are celebrating a bumper crop!
The season started well at Plumpton College's Rock Lodge Vineyard; budburst across all varieties was in keeping with the yearly average. The reasonable weather continued into late spring, with no frost, providing good conditions for flowering. July, however, turned out to be overcast and wet, and this continued into August - a damp and dull summer.
Read more
---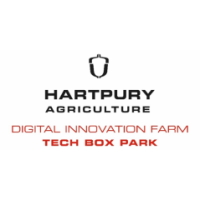 Hartpury's Tech Box Park Fuels Innovation in Agriculture with Exciting New Membership Options
Hartpury is cultivating fresh, innovative business thinking by providing a platform for established businesses and nurturing entrepreneurs to advance their products and services in the agricultural industry.
This month, Hartpury's Tech Box Park is delighted to introduce a range of new membership opportunities at its rural hub just 5 miles from Gloucester. From affordable £20 day passes to virtual and comprehensive resident memberships starting at just £75 per month, the Tech Box is revolutionising access to innovation.
The Tech Box Park empowers businesses to find solutions to real-world challenges in the agricultural and land-based industries.
Read more
---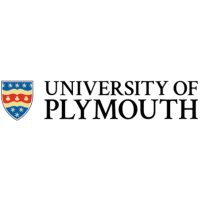 Ways to make Air Travel a positive experience for People with Dementia
Air travel can be a problematic experience for people living with dementia. A new research-informed booklet outlines the barriers they face — and how to overcome them. "People with dementia want to continue living life, their way, for as long as possible," explains Ian Sherriff, BEM, Academic Partnership Lead for Dementia, University of Plymouth. "That's why issues, such as accessible air travel, have become ever more important. Unfortunately, for some people with dementia, their experience of airports and air travel can be so unpleasant that they, and their carers, vow never to fly again. But now, a new research-informed document aims to change that.
Read more
---
1 in 4 people can experience mental illness in their lifetime
Everyone should have access to the support and resources they need to help with their mental health, know how to notice signs in other people's mental health, and tackle stigma. Change Mental Health knows that everyone has mental health and that 1 in 4 people can experience mental illness in their lifetime.
Many underrepresented groups face stigma and discrimination every day, particularly people living in rural communities. Around 17% of our population live in rural communities.
Read more
---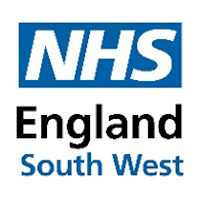 NHS England: Rural and Coastal Workforce Transformation Programme
The Rural and Coastal Workforce Transformation Programme, led by NHS England, has been underway since January 2022 with an ambition to build a defined programme of work helping to reduce ill health and health inequalities in rural areas through a focussed investment in educating, training, wider workforce development and digitally enabling the health and care workforces.
Through multi-directorate collaboration and partnership working with Integrated Care System (ICS) leads in pilot geographies, the programme brings together a suite of national initiatives for local implementation and adoption in rural and coastal settings. The pilot ICS geographies are Lincolnshire, Norfolk & Waveney, Suffolk & Northeast Essex, Kent & Medway. Within each of the pilot areas, priorities are shaped based on local needs, incorporating national programmes alongside local projects.
Read more
---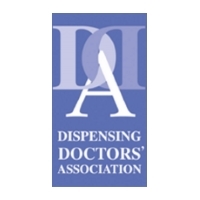 Dispensing Doctors' Association urges rural politicians to correct ongoing health inequalities in rural areas
Dispensing Doctors' Association urges rural politicians to correct ongoing health inequalities in rural areas
In a new 'Call to Action' to rural MPs, AMs and MSPs, the DDA calls on politicians to work together to create a GP service that always takes into account the unique needs of rural patients.
The DDA's Call to Action sets out three key shortfalls in current rural health service policy:
… for patients:
Nine million patients (13 per cent of the UK population) live in rural areas where access to a pharmacy is usually very limited. Pharmacies can offer a range of proven medicines services that promote safety and cost-efficiencies for the NHS – but these are currently unavailable to patients living in rural areas who receive NHS medicines from a dispensing GP.
Read more
---
Discover "MedTech For Beginners": The Essential Podcast for Health Tech Innovators
The transformation of the healthcare sector through technology is nothing short of revolutionary. Whether you're an aspiring entrepreneur, a health professional, or simply someone curious about the evolving landscape of medical technologies, understanding the intricacies of MedTech is crucial. Thankfully, there's a podcast that does just that – and it's right at your fingertips.
Introducing "MedTech For Beginners", a free weekly podcast by Pym's Consultancy Limited. Designed to demystify the world of medical technologies, this podcast is your passport to staying updated on the latest trends, breakthroughs, and insights.
Read more
---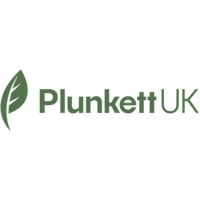 New research shows how community-owned businesses are committed to social and environmental action
Plunkett Foundation's annual state of the sector report 'Community Ownership: A Better Form of Business' shows that despite facing significant challenges because of the cost-of-living and energy price crises, the community-ownership sector remains focussed on delivering social, economic and environmental impact.
Read more
---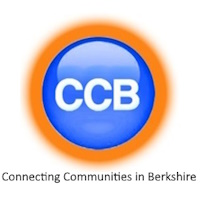 21st Century Community Halls - Rural Halls for the future
Connecting Communities in Berkshire has completed the first year of a 5-year project undertaking research into the condition of rural community halls in Berkshire and offering hall management committees support to improve and develop their facilities. The 21st Century Halls project, seeks to understand the condition of these important community facilities, and the needs of the volunteers who run them, helping rural halls to become be more energy efficient, environmentally friendly, financially sustainable, and better connected with the communities they serve.
Since the start of the project in October 2022, CCB has conducted 37 audits across Berkshire and aims to audit at least 80 halls in total. The audit covers 5 themes which capture a wide range of information about the hall and its place in the community: The Organisation, Sustainability, Environment, The Fabric of the Building and Energy.
Read more
---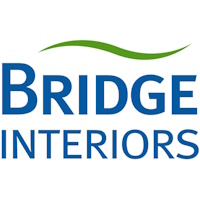 Bridge Interiors Commitment
Bridge Interiors, can help with your project however big or small, having a reputation for achieving or surpassing the agreed deadlines and standards, we will act as principal contractor and CDM co-ordinator on major UK projects. In today's challenging economic times, our reputation for producing quality work at a competitive price has also helped to secure contracts throughout the UK.
We pride ourselves in providing a full service, tailored to your needs and budget, which includes surveying, designing, and planning. Furthermore, we provide expert knowledge with a range of services such as the installation of partitions, flooring, ceilings, lighting, kitchens, washroom facilities including Disabled facilities, Solar Panels, roofing problems. With our in-house design team we can deliver on our promises and put the clients mind at rest, and delivery where possible the desired project in a timely fashion and on budget.
Read more
---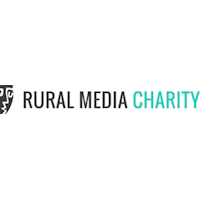 Hereford production company Rural Studios premieres Shakespeare Sonnets: A Modern Lovestory on BBC Four as part of BBC's Shakespeare celebration season
Hereford's Rural Studios has produced Shakespeare Sonnets: A Modern Lovestory to celebrate the 400th anniversary of the publication of William Shakespeare's First Folio.
Commissioned by BBC Arts and BBC Four, the one-off programme showcases a collection of Shakespeare's most famous sonnets in a fresh and innovative way, bringing
together stars actors Rose Ayling Ellis, Eben Figueiredo, Eloka Ivo and Ioanna Kimbook to weave a new modern love story from Shakespeare's poetry.
Read more
---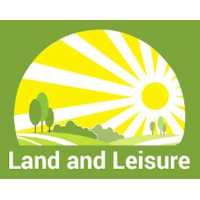 Exciting opportunity to create a community farm
There is an opportunity to purchase a 230 acre property in Herstmonceux.
There is no house included, and most of the buildings are rented out to someone who bought 100 acres of the farm sometime ago. They can rent the building until 2026.
There is some advantage to this, as we can build a house and some new buildings.
My idea will be to plan an orchard and with a new house we would plan to include a place to store the fruit and be able to make fruit pies & jams to sell locally.
Also to produce Lamb & beef for the members and sell any surplus to local families.
Grow in our own corn to feed the livestream.
There would be a layout near the house so members can stay as required in yurts, mobile caravanettes and some modern camping accommodation, we would create some shrub & flower beds area for this, and possibly a marquee to enjoy the produce and meet other members, with some walks and talks as we go along.
Read more
---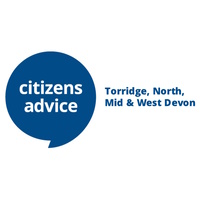 Exciting times in Rural Devon as we review the first half of this financial year
In almost all areas we are seeing the numbers of problems people bring to us increase enormously and becoming more complex therefore taking longer to advise on and resolve. The financial outcomes - amount of additional money put into households and thence back into the local economy has increased dramatically. We are therefore painfully aware of the difference we could make if we were able to help even more people.
The increased cost of living continues to bite and household budgets are mercilessly squeezed. Welfare Benefits continues to be the area most people ask about. We attended the North Devon Homes Fayre again this year and followed up on last year's questionnaire. 68% of respondents commented on energy issues with some speaking of choosing between heating and eating. 74% continued to be concerned at the rising costs and spoke of changes in lifestyle because of it. 20% said they had used a food bank in the last 12 months with frequency varying between "occasional" to "I've lost count".
Read more
---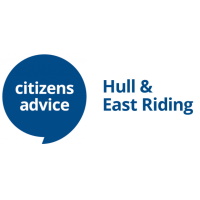 The Cost-of-Living Crisis and the Rising Need for Crisis Support
Since 2020 the number of clients in the East Riding of Yorkshire who we have been supporting – both new clients and returning clients has been on the increase. We have then seen another substantial increase since the start of the Cost-of-Living Crisis. During the last three months, our three East Riding of Yorkshire offices have supported over 300 clients with crisis support (this figure is comprised of requests for fuel vouchers, food vouchers and charitable support).
National data shows that Citizens Advice have helped over 25,000 clients who with referrals to food banks. These were all clients who have not been to us for advice before and this figure is the total for the last three months. The figures for those clients who have been helped before is over 27,000 for the same period. Both of these figures are one of the highest since May 2019 for both groups.
Read more
---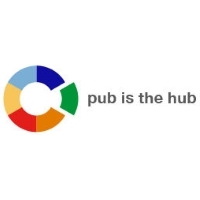 Invaluable role of Pub is The Hub in helping pubs to diversify their services and support people in rural communities highlighted in new report
Pub is The Hub has been featured in a new Localis report calling for more pub diversification support.
In the report, commissioned by the British Beer & Pub Association and entitled Inn-Valuable: unlocking the socio-economic potential of our nation's pubs, it called for a 4m fund to support Pub is The Hub to help 1,000 pubs to diversify at a cost of 4,000 per pub.
Pub is The Hub helps pubs to diversify their services, with recent projects supported through small grants and expert advice, including community cafes, allotments, village stores and libraries.
The "pivotal role" pubs and publicans have in knitting communities together, promoting social cohesion, and adding social value was also highlighted in the Localis research.
Read more
---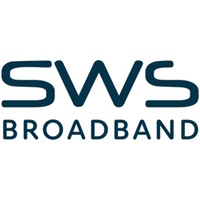 SWS Broadband part of successful merger
Shrewsbury based SWS Broadband is set to see the acceleration of plans to deliver fibre to the premises across rural Shropshire following a successful merger.
Macquarie Capital, Israel Infrastructure Fund and Tiger Infrastructure Partners have merged SWS Broadband and Cadence Networks with Voneus Broadband, and simultaneously acquired Broadway Partners. SWS Broadband, Cadence Networks and Broadway Partners all began operating as part of Voneus as of September 25.
The combined group will be funded with up to £250 million in new capital from the three shareholders and bank lenders to advance the company and the UK government's shared objective of closing the digital divide. These developments put Voneus in a game-changing position to meet the needs of underserved communities with broadband connectivity.
Read more
---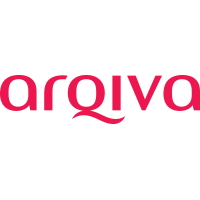 Broadcast 2040+ Campaign Gains Momentum with New Silver Voices Report
As you may have seen in previous editions of the RSN Spotlight, the Rural Services Network (RSN) is a founding coalition member of the Broadcast 2040+ campaign which now has over 30 members. The campaign was established to ensure the government's media policy protects vital broadcast TV and radio services for decades to come – to 2040 and beyond. As it stands, these services are only guaranteed until the early 2030s.
Rural communities, including those that the RSN represents, rely heavily on digital terrestrial television (DTT), commonly known as Freeview, and broadcast radio. These services are universally available and don't require a superfast broadband connection or a monthly subscription cost.
Read more
---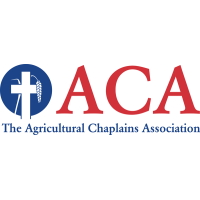 The Conference season is upon us, so we move forward…
As the summer slips seamlessly into autumn, so the party political conferences start on a new round of fringe meetings, party leader speeches and a time to network and build up the morale of the troops! The same could be said of the Agricultural Chaplains Association. Not I may hasten to add, are we aligned to any political party! We are very much apolitical, although there are occasions that we have to speak up against injustice either in farming or rural areas!
By the time you have read this article, the Association will have had our Annual General Meeting and Conference. This year will mark yet another slow increase in membership. This is good because we can serve more in the farming community and rural areas.
Read more
---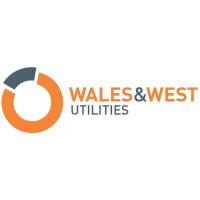 The Vulnerability and Carbon Monoxide Allowance (VCMA)
Wales & West Utilities prides itself on keeping the gas flowing to homes and businesses and serving a population of 7.5million people. We put our customers at the heart of everything we do and we are committed to working with our trusted partners to provide energy safeguarding support to vulnerable consumers in the communities we serve.
The Vulnerability and Carbon Monoxide Allowance (VCMA) is a prime example of how we reach out to our communities to raise awareness of the dangers of carbon monoxide (CO) and to support those who are in or at risk of Fuel Poverty.
Read more