Welcome to the Spring 2022 Rural Services Partnership Spotlight
After a relaxing May Bank Holiday, we're delighted to share with you a selection of best practice member articles, showing casing all things rural! Whether you're interested in neighbourhood planning, rural jobs, energy supply, emergency services, education, rural health, business and community support, or affordable homes this edition is sure to be of interest. Happy reading!
---
New Members
The RSP continues to increase its membership with well over 200 members! We are delighted to welcome the following 3 organisations that have signed up since our February edition of Spotlight. Click on each organisation logo to find out more.
---
Free online seminars and events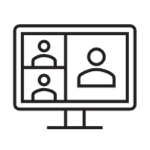 We have a fantastic range of online events throughout the year, all with key rural themes. Upcoming events include a seminar on Rural Digital Connectivity in late May and a Rural Affordable Housing seminar in June. Click here to view all events and book.
Remember all events are free of charge to our members.
---
Keep your stories coming
We're always keen to promote our member organisations, so if you have an article you would like to feature in either a future Spotlight, or our weekly Rural Services Network e-bulletin, please email to admin@sparse.gov.uk
---
FEATURED ARTICLES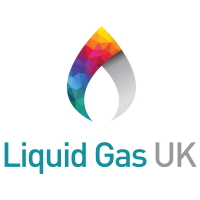 Red diesel subsidy change: what it means for rural business
With the red diesel subsidy changes implemented in April 2022, some rural businesses are having to find an alternative fuel.
We talk to George Webb, Liquid Gas UK CEO, about what the changes actually mean, and how businesses can adapt and look to alternative fuels to replace red diesel use.
How has the red diesel subsidy changed?
In a bid to reduce greenhouse gas emissions to net zero by 2050 and to combat air pollution, UK government removed the entitlement to use red diesel and rebated biodiesel for most sectors and applications
Read more
---
Awarding Winning Virtual Hospital Service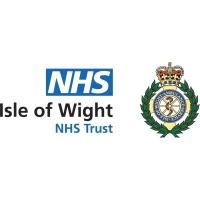 A partnership between the Isle of Wight NHS Trust and Medefer has landed a top award.
The Award
The award is for a supplier or service provider to the NHS supporting elective care recovery efforts, with proven outcomes that significantly reduce the backlog and/or contribute significantly to diagnosis and earlier-stage intervention on a large scale.
The Isle of Wight commissioned Medefer to deliver its virtual services as a proactive covid-19 recovery initiative. To date, 6,738 patients have been referred, across six specialties, resulting in 41 per cent of patients being managed without attending outpatients. Those requiring hospital attendance are risk assessed, prioritised and pre-optimised through the virtual pathway. The approach is now seen as a transformative solution across the IoW, which has improved patient care and clinical outcomes.
Read more
---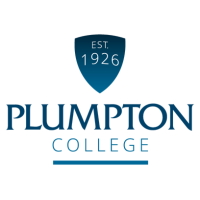 College begins multi-million Agri-Food campus development
Plumpton College has been awarded £4.4 million in funding to invest in a new centre for training, education and skills development in the South East.
Work has begun on the new Agri-Food Hub being built in the heart of the 2500-acre campus near Lewes. The centre will provide the Agriculture, Food and wider land management industries with up-to-date skills training and support for rural businesses post-Brexit. The hub is due to be completed winter 2022.
The two-storey building is collaboratively funded by the college, South East Local Enterprise Partnership (SELEP), Virgin Money & East Sussex County Council and will create a network hub for knowledge transfer, training and business improvement.
Read more
---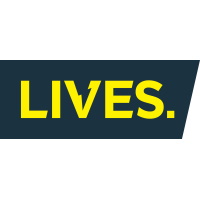 Have you ever had to make a 999 call in medical emergency?
In Lincolnshire, it's likely the first on-scene is a LIVES Emergency Responder. These are highly skilled individuals serving the Lincolnshire community and making a difference to thousands of people each year when their life is in danger.
LIVES are nationally recognised for our work emergency response, using a unique approach to treating patients in a pre-hospital environment. If you make an urgent 999 call for help, LIVES are often first on scene. Responding to thousands of calls every year, from cardiac arrests to road traffic collisions, and the interventions we provided can be the difference between life and death.
Read more
---
Dunsfold secures its future through community ownership & affordable homes
Harriet English, Plunkett Foundation's Head of Engagement, celebrates how the rural village of Dunsfold is securing its future by embracing community-ownership and affordable homes for locals.
Creating a thriving village requires both holding on to the places that really matter and embracing new ways of living and working so that your community can thrive now and in the future.
None of us want to live in a community where nobody meets, where access to shops and essential goods is impossible, where the elderly and vulnerable struggle and where young people leave to find training and work opportunities or because there's nowhere affordable for them to live locally.
Read more
---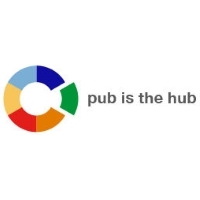 Pub is the Hub supports Wales and Republic of Ireland pub diversification
The benefits of pub diversification to help people living in rural areas has recently seen new initiatives launched in both Wales and Republic of Ireland.
Pub is The Hub will be supporting diversification projects for Welsh pubs after receiving a grant of £25,000 from The Prince's Countryside Fund. The organisation is looking for good publicans in Wales with pubs that can offer a vital service to people in their local area.
The new two-year programme will enable Pub is The Hub to help pubs provide much needed services and amenities in rural areas across Wales. This could include a wide range of diversification projects such as village stores, community cafes, IT Hubs, allotments and libraries.
Read more
---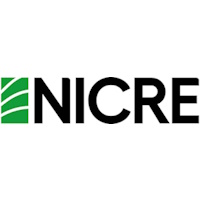 Businesses' views sought on rural broadband connection
The National Innovation Centre for Rural Enterprise (NICRE) is collaborating with Building Digital UK (BDUK), part of the Department for Digital, Culture, Media & Sport (DCMS), to seek businesses' views on rural broadband connection.
Firms in rural areas are being invited to share their experiences of broadband connection and the effect this has on their business by completing a short survey.
NICRE and BDUK are working in partnership to find out more about current digital connectivity, its uses, opportunities and challenges in rural businesses to inform future service development and support by Government.
Read more
---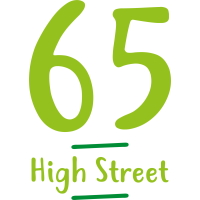 GP's vision of rural health hubs in village halls may be realised in Herefordshire
A retired Herefordshire GP's call for the establishment of Health Hubs in rural village halls, to promote the health and wellbeing of individuals and communities, is close to realisation.
Dr Malcolm Rigler helped establish an alternative way to providing healthcare and medical advice at No. 65 High Street Nailsea, which provides a space that engages the community and supports local GP practices to help inform patients about their conditions and connect with others facing similar difficulties or health problems.
'To be really effective, a health on the high street initiative has to be plugged into local community action, the third sector and statutory agencies. Making a success of this type of venture needs people with a range of skills, which can come from a diverse range of backgrounds. But above all, it needs people who can see the big picture and can translate it into day-to-day actions, reinforcing values and building trusted relationships,' Dr Rigler writes on the Royal Society for Public Health website.
Read more
---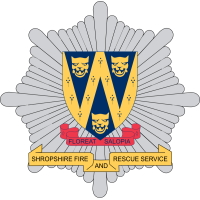 Find your reason with fire service new campaign
Shropshire Fire and Rescue Service (SFRS) has launched a new campaign that gives an insight into life in the extraordinary role of an on-call firefighter.
The Find Your Reason campaign is inspired by the amazing people who currently serve their local communities as on-call firefighters alongside their usual employment or family commitments.
The Service has on-call firefighters providing fire cover at 22 stations and 20 of these are staffed solely by them. SFRS attends some 4,000 emergencies every year, from collisions to house fires and water rescues, but there is also a wealth of prevention work done by the Service and those who join as on-call firefighters.
Read more
---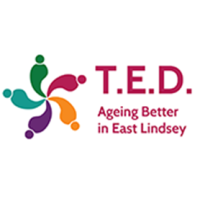 Learning Report: Reflections on Volunteering
Talk, Eat, Drink (TED) Ageing Better in East Lindsey is part of Ageing Better, a programme set up by The National Lottery Community Fund, the largest funder of community activity in the UK. Ageing Better aims to develop creative ways for people aged 50 and over to combat social isolation and loneliness. It is one of five major programmes set up by The National Lottery Community Fund to test and learn from new approaches to designing services which aim to make people's lives healthier and happier.
Read more
---
Support in paying bills
As the cost-of-living crisis is affecting many of our communities, it's more important than ever that people who need help paying their bills are being supported…
Our specially-trained Extra Care support team can create personalised payment plans to help customers budget, give them some breathing space if they need some extra time to pay, as well as guide them towards other help and benefits available. With different tariff options, customers could be eligible for a discount of up to 50% on their water charges, depending on their situation.
Read more