Welcome to the Summer 2022 Rural Services Partnership Spotlight
Now that temperatures have settled, we're delighted to share with you a selection of best practice member articles, showing casing all things rural! In this edition we feature rural connectivity, buses, neighbourhood planning, rural jobs, energy supply, education, rural health, community funding, business training & support, tackling loneliness and affordable homes. Happy reading!
---
New Members
The RSP continues to increase its membership with well over 200 members! We are delighted to welcome the following 5 organisations that have signed up since our Spring edition of Spotlight. Click on each organisation logo to find out more.
---
Free online seminars and events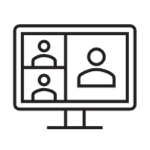 We have a fantastic range of online events throughout the year but the next biggie on our agenda is the National Rural Conference, promising 5 days of stimulating presentations and debates on rural transport, rural cost of living, rural regeneration, rural health, rural housing and rural net zero. Running from 19-23 September there is sure to be something to pique your interest. Click here to view all events and book.
Remember all events are free of charge to our members only.

---
Keep your stories coming
We're always keen to promote our member organisations, so if you have an article you would like to feature in either a future Spotlight, or our weekly Rural Services Network e-bulletin, please email to admin@sparse.gov.uk
---
FEATURED ARTICLES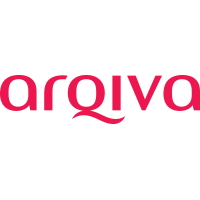 New campaign launched to support long-term free-to-air broadcast connectivity for rural audiences
A new campaign, 'Broadcast 2040+', has been launched to protect broadcast TV and radio through to 2040 and beyond by Arqiva – a communications infrastructure and media services company – alongside the Rural Services Network, Age UK, Silver Voices, and the Voice of the Listener and Viewer.
The campaign aims to cement a long-term commitment to broadcasting services from government, highlighting the value of keeping these services accessible to all audiences across the country.
Read more
---
It's back! Catch the Bus Month relaunches for September 2022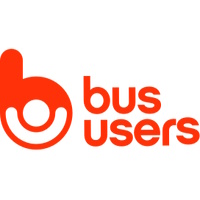 Bus Users UK is calling on operators, local authorities, passenger groups, community transport providers and passengers to get on board for 'Catch the Bus Month' this September.
This is the first year the charity has hosted the campaign since Greener Journeys handed over the baton in 2020. While many people have now returned to schools, offices and social events, bus passenger numbers have remained below pre-pandemic levels.
Read more
---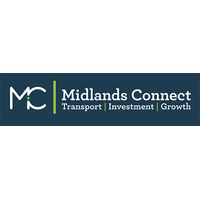 Reinvigorating rural mobility – helping rural communities get to where they need to go
There is little doubt that rural areas have fallen behind their urban counterparts when it comes to transport and mobility. In a nation where 'levelling up' has been proclaimed as one of the leading ambitions of Government, this rural-urban divide needs to be both acknowledged and addressed – whether in a city, town or hamlet, poor connectivity should not hold communities back from a happy and successful future.
Midlands Connect played its role in identifying the scale of the problem – we commissioned studies that showed a gap in productivity, transport poverty and social mobility, fuelled by patchy transport. However, we also recognised the need to support rural communities by addressing challenges directly – giving the opportunity for tangible change.
Read more
---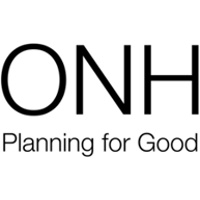 Neighbourhood Planning: Back to the Future
It seems the death of neighbourhood planning implied by 2020's Planning White Paper – likely quietly welcomed by many in the planning sector – has been exaggerated.
The Levelling Up & Regeneration Bill currently passing through Parliament contains a number of proposals to reaffirm the status of neighbourhood plans (and 'priority statements') in decision making, which rural communities should celebrate. Eleven years on, that's somewhat of an indictment of how this Cinderella of the English plan making system has been treated. But, let's be grateful for small mercies and relate this new love for them to some of the other moving cogs in that system.
Read more
---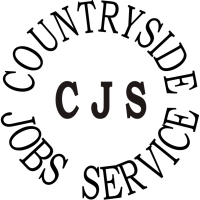 A one stop shop for countryside jobs
Nine miles inland from Whitby in the middle of the North York Moors National Park is the small honeypot village of Goathland. It's here that you'll find CJS.
CJS - what's that then?
Crazy Jumping Snails? Complete Juniper Solutions? In reality nothing quite so exotic; CJS stands for Countryside Jobs Service, which as a happy reader once memorably said "does what it says on the tin". CJS provides a one-stop shop for everyone in the countryside, conservation, ecology and wildlife sectors.
Read more
---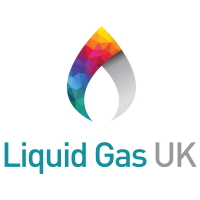 Rural consumers deserve choice in how they decarbonise their home, report finds
Ministers must not penalise rural home and business owners who live off the gas grid by making them guinea pigs in the drive to decarbonise heating, a report from the think-tank Localis has warned.
In its study entitled "Reaching rural properties: off-grid heating in the transition to net zero", Localis has recommend government should extend the deadline for off-grid homes to end fossil fuel heating installation to 2035 - in line with the deadline for on-grid homes. According to the research, the current 2026 deadline does not provide sufficient time to improve the current heat pump market condition, and the report advises government to improve the incentive schemes available to households.
Read more
---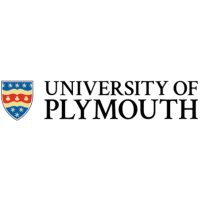 A Manifesto for Small Schools
Small schools, many of which are in rural areas, face particular challenges and there is now widespread and growing concern for the future of small schools in the UK. The challenges associated with funding of small schools in England have recently been acknowledged by the DfE (2021) along with the position of small schools in the Academy system and the new OFSTED inspection framework. The Manifesto for Small Schools and associated briefing notes, published by the National Association of Small Schools and the University of Plymouth in association with school leaders and teachers across the UK, is a declaration of why small schools are so important for children, families and communities.
Small schools in England were under significant threat from the 1970s to the end of the 1990s. The steep decline in school numbers during this period and the impacts of school closures on localities and communities, raised concern.
Read more
---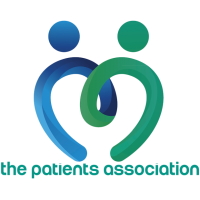 Report demonstrates the importance of working with patients to reduce digital health inequalities
The Patients Association chair the Patient Coalition for AI, Data and Digital Tech in Health and in May we published a report based on research and case studies of good practice in combatting digital health inequalities that demonstrates the importance in working with patients who are digitally excluded. The report, Putting patients first: championing good practice in combatting digital health inequalities, is the second report by the Patient Coalition.
In recent months there has been significant Government and NHS changes, outlined in the Levelling Up the United Kingdom and Integration White Papers[1],[2], that is propelling a digital revolution within the NHS. Digitisation is now being heavily prioritised as a way to provide a more effective service and improve healthcare quality and efficiency. Nevertheless, this also means patients who are unable to access or use digital technology, face challenges when trying to access health services, thus, impeding their overall health and wellbeing.
Read more
---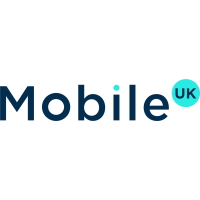 Mobile UK webinar: Making the case for local authority digital champions
Mobile UK, the trade association for the UK's mobile network operators – EE/ BT, Virgin Media O2, Three and Vodafone is calling on the Government to fund the role of Digital Champions for local authorities to assist mobile deployment.
As part of this campaign, Mobile UK hosted a webinar, in partnership with the Local Government Association (LGA), on 13 July inviting representatives from local authorities across the UK to discuss key issues.
The webinar brought together representatives from 26 local authorities to hear from a panel including Heather Clark (City of Wolverhampton Council), John Gravett (Cluttons), Lesley Holt (WM5G) and Cllr Tom Cunningham (Essex County Council).
Read more
---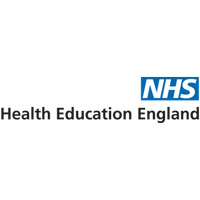 Rural and Coastal Areas Facing Serious Health Challenges
Patrick Mitchell, Director of Innovation, Digital and Transformation, Health Education England
A combination of worsening health, ageing populations, social deprivation, and workforce staffing issues are leaving health and care services in rural and coastal areas facing serious challenges.
Services are having to meet the needs of populations with deteriorating health and a range of significant physical and mental health conditions, whilst also trying to address staffing shortages in key disciplines.
That's why at Health Education England (HEE), we have unveiled plans for a new evidence-based pilot programme aiming to help tackle health inequalities working with the five geographies that have the most challenged social determinants of health and the lowest staffing levels per head of population. These are Lincolnshire; Kings Lynn; Great Yarmouth; Northeast Essex/West Suffolk and East Kent.
Read more
---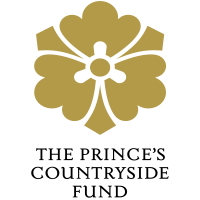 The Prince's Countryside Fund's supporting rural communities grants programme to open soon!
The Prince's Countryside Fund's Supporting Rural Communities grants programme will open for applications on 1st September 2022. Applications can be submitted via the online portal at www.princescountrysidefund.org.uk/grants and you can book a session to speak to our grants team ahead of your application. We are inviting applications of up to £25,000 over two years that will have an impact on rural communities in the UK, and particularly welcome applications from groups and organisations with projects in hamlets, villages, and small market towns. Applications should come from community-led organisations with projects pursuing solutions that improve the viability and resilience of their community.
Please note, the eligibility criteria has recently been updated, so please make sure you read the guidance notes before submitting your application.
Read more
---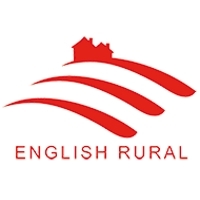 Rural & Homeless – From a Horsebox to a Home
Hear the story of 52-year-old Sally, who was made redundant from her home on a farm where she worked:
I loved my house, and I loved my job, and I was in heaven. I was getting on a bit, and I thought I'd be in that job for life.
Then that was it – I was suddenly made redundant.
I worked and lived on a farm, so when I was made redundant, they evicted my horses off the yard, and they evicted me out of the house. I was literally left homeless, with just a little pile of furniture that I had to my name.
Read more
---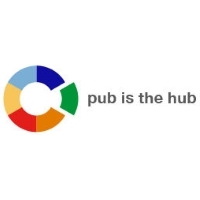 Pub is The Hub working with creative arts organisation to help encourage pubs to become local hubs for creativity
Pub is The Hub teamed up with voluntary arts organisation Creative Lives, www.creative-lives.org, and CAMRA (The Campaign for Real Ale), for an online event to help give publicans insights on the opportunities for their pub through hosting creative groups and the big benefits for attendees from their local areas.
The event, which was attended by publicans from around the UK, aimed to inspire publicans on how welcoming creative activity can help further establish their pub as the hub of the local area, help expand their pub's customer base and also help create a buzz in pubs during traditionally quieter trading times.
Read more
---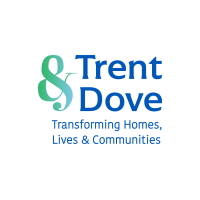 No need for anyone to be lonely
Staffordshire-based non-profit housing provider Trent & Dove is tackling the problem of loneliness and social isolation with a new befriending service. The scheme grew out of the welfare calls and support provided to residents during the early stages of the COVID pandemic, and has now become a popular and permanent part of the organisation's approach.
The service includes a bright orange Coffee and Connect 'wellbeing wagon'. Funded in partnership with Support Staffordshire, this visits a different local community each week to serve free drinks and create a focal point to bring people together.
Read more
---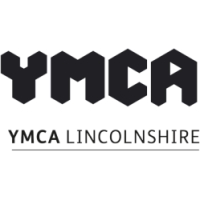 Age-friendly Awareness Training
YMCA Lincolnshire has launched a range of support programmes for businesses and companies to help them become more 'Age-friendly'.
The charity runs Age-friendly Awareness Training and the Age-friendly Business Award. These are a continuation of the TED Ageing Better in East Lindsey programme, a seven-year National Lottery Community Fund-backed project which ended in March 2022.
Businesses and organisations take part in Age-friendly Awareness Training to learn about some of the challenges and barriers older people can face when using services.
Read more
---
In the lead up to October, it's more important than ever that people who need help paying their bills are being supported
We're proud to have been able to work with a range of local authorities across our region to help provide additional support to our customers through the Government's Household Support Fund. So far, we've been able to support over 2000 customers experiencing financial hardship by distributing over half a million pounds directly to them.
Our specially-trained Extra Care support team can create personalised payment plans to help customers budget, give them some breathing space if they need some extra time to pay, as well as guide them towards other help and benefits available. With different tariff options, customers could be eligible for a discount of up to 50% on their water charges, depending on their situation.
Read more
---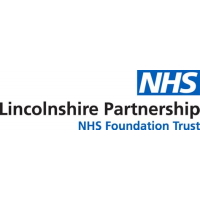 "Are you thinking about suicide?"
By Fiona Bone, Suicide Prevention Lead at Lincolnshire Partnership Foundation NHS Trust
Asking directly is absolutely the right thing to do if you are worried about someone. And with just over 50 people who work in farming taking their own lives each year – we need to start talking about mental health now.
We know many people worry about asking directly about suicide in case they 'give someone the idea', but there is no evidence that talking about suicide can be harmful - quite the opposite in fact. Evidence suggests that talking to someone, and asking the question directly can diffuse a situation.
Read more
---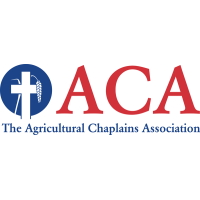 So, our works continues and increases
Our day to day work seems to continue apace. The main issues affecting farmers and rural communities seem to be the old suspects of the aftermath of Brexit; Bovine Tb; the increase in agricultural and rural business administration; mental and general health issues and finally the delicate topic of farm succession and its planning. That list is, of course, not exhaustive!
One of the topics that we have become involved with at local livestock markets, involves us working with other organisations, such as the Livestock Auctioneers Association, with whom we are looking at hugely increasing the number of farmer health checks being done at markets. This is now paying off, as many more farmers are being referred to their local doctor or health centre.
Read more