Welcome to the October 2021 Rural Services Partnership Spotlight
Autumn is well and truly upon us. In this edition we showcase best practice undertaken by our member organisations, across the country featuring articles on rural health and support; rural housing developments; COP26 and net zero in a rural context; inspiring community initiatives and more.We also welcome new members and remind you about free online events coming up. Happy reading!
---
New Members
The RSP continues to increase its membership with well over 200 members! We are delighted to welcome the following 8 organisations that have signed up over the last couple of months.
---
Free online seminars and events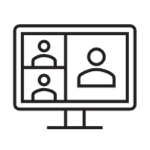 We have a fantastic range of online events, covering all things rural. Events still to come include Rural Social Care and Health; Rural Economies and the RSP AGM. Click here to view the full programme and book.
Remember all events are free of charge to our members.
---
Keep your stories coming
We're always keen to promote our member organisations, so if you have an article you would like to feature in either a future Spotlight, or our weekly Rural Services Network e-bulletin, please email to admin@sparse.gov.uk
---
FEATURED ARTICLES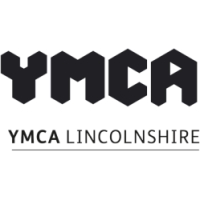 Successful Delivery of Funds to Vulnerable
YMCA Lincolnshire has helped over 150 vulnerable people in the county since June, courtesy of a generous donation from Barclays.
In the face of the Coronavirus pandemic, the COVID-19 Community Relief Fund has allowed YMCA Lincolnshire to continually support the most vulnerable members of communities.
They successfully applied for £100,000 of funding in late 2020 to provide a range of support for communities across the county and began delivering the Hardship Fund in June.
Read more
---
Herefordshire Media Company, Rural Media, receives six Royal Television Society Nominations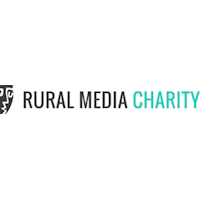 Herefordshire media charity and production house Rural Media has received six nominations for the 2021 Royal Television Society Awards. Highlighted for their? writing, directing and talent development skills, Rural Media's short-film The Willows has been singled out for four of their six nominations.
The Willows, a 20-minute scripted drama made alongside Rural Action Derbyshire, highlights domestic abuse in rural areas. Grant Black, Rural Media Creative Director, has been nominated for Best Writer for his work on The Willows script, alongside Rural Media Creative Producer, Rachel Lambert who has been nominated in the Breakthrough (off screen) category for her directorial work on the short-film.
Read more
---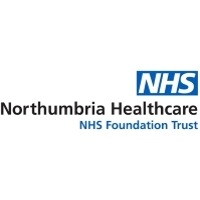 Facility Improvements and Community Promise
Northumbria Healthcare NHS Foundation Trust is one of the largest NHS trusts in the country and provides services to more than 500,000 people across the 2,500 square mile area of Northumberland and North Tyneside. Staff provide care in an emergency care, general and community hospitals, via a range of community services and in people's own homes.
Last month, Guy Opperman MP unveiled a plaque at Hexham General Hospital to mark the opening of the MRI scanner facility.
Read more
---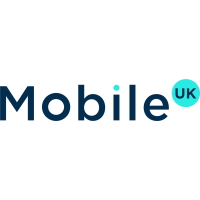 COP26: Landmark report highlights how 5G will help lay the path to net zero
5G is a technology that will help mitigate climate change, one of the biggest threats to our health, our natural environment and our economic prosperity.
Policy makers must act now to enable quick deployment of 5G to make it possible to meet climate action targets quicker.
5G can support key industries such as manufacturing, agriculture, transport and energy in reducing their environmental footprints.
A report commissioned by Mobile UK outlines a series of recommendations for policy makers to help speed up 5G's rollout and cut emissions faster.
As global decision makers prepare to gather in Glasgow, UK, for the highly anticipated COP26 summit, Mobile UK has published a report outlining how 5G and wider connectivity has a major role to play in accelerating the path to net zero, particularly across key industries.
Read more
---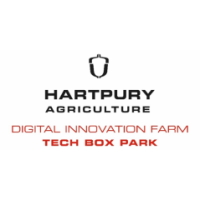 Hartpury continue to shape the future of digital farming
Spades go in the ground this month at Hartpury's agricultural campus and commercial farm to create a new kind of workspace with bespoke business support packages that are dedicated to enabling the growth of Gloucestershire's agri-tech businesses.
The construction of a 'Digital Innovation Farm Tech Box Park' will see Hartpury further develop its 360-hectare campus and expand its range of agriculture facilities to meet the global demand for new technology in farming.
The £2million facility will provide dedicated working space and support packages, access to Hartpury Farm and an extended farming network for practical trials, and feasibility testing across the county where businesses can explore, test, research and develop new products, or enhance existing ones.
Read more
---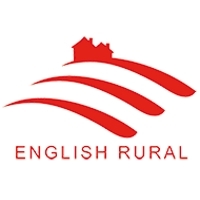 What is English Rural Doing to Tackle Climate Change?
Ahead of the 26th annual COP26 Summit in Glasgow, where the UN brings together almost every country on earth to reach agreement on how to tackle climate change, we wanted to spotlight some of the initiatives that English Rural is taking to play our part in tackling climate change and protecting the local environment.
Back in 2013, English Rural embarked on an extensive retrofit programme, designed to bring some of our older homes up to date with more energy-efficient and cost-saving heating systems, in addition to upgrading insulation levels and installing energy efficient windows and doors. You can read a case-study here about how one of our residents saved 40% on her annual fuel bills and how new heating technologies such as Air Source Heat Pumps (ASHPs). These units, which can be up to 400% more efficient (and will even extract heat from the outside air in the middle of winter), can reduce related CO2 emissions by up to 70%
Read more
---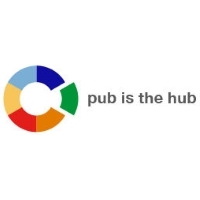 Devon pub launches craft cabin to help locals and receives top community award
The Lord-Lieutenant of Devon David Fursdon has officially opened a creative cabin at the Stoke Canon Inn in Stoke Canon, Devon.
During the opening ceremony the Lord-Lieutenant also awarded its volunteers with a Queen's Award for Voluntary Service.
The cabin is to be home to a raft of local groups including arts and crafts, learn a language, history lessons, knit and natter, folk singing, book club and bingo club.
The creative cabin, which was set up to bring people together and combat social isolation, was opened with the expert help and a Community Services Fund grant from Pub is The Hub, the not-for-profit organisation that helps pubs to diversify and provide essential local services.
Read more
---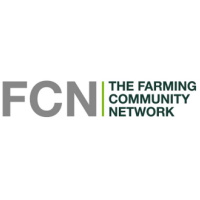 "We're Here For You" – FCN's message to all affected by Pig Industry Crisis
A passionate video featuring a livestock farmer talking about the challenges affecting the sector and how farm support charity The Farming Community Network (FCN) can help has been released today.
The video, featuring sheep and cattle farmer and FCN volunteer Leighton Snelgrove, reminds everyone across agriculture that FCN and other support organisations are here to listen and support during this difficult time - and that no one is alone in dealing with the challenges.
Labour shortages and supply chain complications have caused significant issues across the pig industry, putting many pigs at risk of being culled to ease pressures on space and causing farmers, vets and others across the supply chain a significant amount of stress and a loss of income. These issues have also affected many other farming sectors.
Read more
---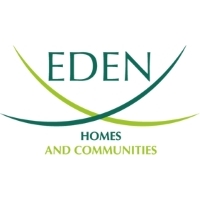 Association elects tenant as a new Member to its Board
Author, journalist, associate editor, travel writer and photographer, Midge Todhunter has been elected as a Board Member of Penrith-based Eden Housing Association (EHA).
The Association owns and manages approximately 2,000 properties across north Cumbria with the support of its staff.
Midge, a tenant of the Association, lives in Armathwaite and brings a wealth of local knowledge and contacts in the media and beyond, experience as PR officer for well-known Cumbrian companies, and in businesses administration.
Read more
---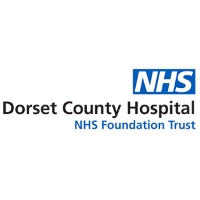 Addressing rural health inequalities as an anchor institution
Dorset County Hospital is the main provider of acute hospital services, and the largest employer, in West Dorset. As well as providing health services to our local community, we employ over two and a half thousand people; we spend millions of pounds each year on goods and services and have a major impact on our local environment. As such, we are an anchor institution and have an important role to play in both the social and economic development of our communities following the pandemic. Fundamental to this is our hospital's Social Value pledge which commits to reduce avoidable inequalities and improve health and wellbeing across our community.
As an Acute hospital, serving a largely rural population, we face key challenges including an ageing population, 29% of Dorset's population are 65 years and over, predicted to grow by 34% in the next 5-8 years. We serve hard to reach, isolated communities with weak transport links and lengthier travel times to reach hospital; compounded by digital exclusion. Recruitment and retention of healthcare professionals is difficult due to a lack of working age people and outward migration of younger people. We face increased financial pressures, having to deliver the same level of quality whilst undertaking small activity numbers; and productivity challenges working across multiple sites including community hospitals. Our local coastal communities have some of the highest levels of social deprivation nationally.
Read more
---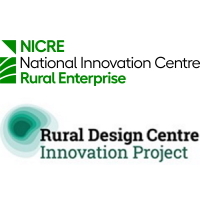 HRH Prince of Wales welcomes 'Rural Catalyst' initiative
HRH the Prince of Wales has highlighted the importance of work underway to tackle rural issues and foster rural innovation by welcoming the 'Rural Catalyst' collaboration between the National Innovation Centre for Rural Enterprise (NICRE) and the Rural Design Centre Innovation Project (RDCIP).
He gave a pre-recorded message at the first Rural Catalyst Conference earlier this month where more than 175 businesses, community groups and academic representatives met physically and online at the Alnwick Garden in Northumberland to problem solve issues facing rural areas.
The event shone a spotlight on the real-life issues that residents and businesses face in rural North East England and beyond and the partnership work taking place to tackle these.
Read more
---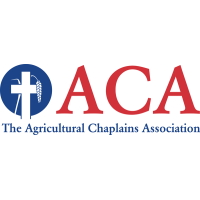 Summer, a time of rest… or not!!
The last six months does seem to have flown by and been a time of increasing workload. Summer has brought with it what seems to be an interest in the Association from a lot of different quarters. Both were welcomed and encouraged, but it was good to have a time of R & R!
Once Covid eased a little, our members have been working extremely hard as usual in their various livestock marts up and down the country, together with face to face contacts on farms. The main issues seem to be the same old suspects of the aftermath of Brexit; Bovine Tb; the increase in agricultural and rural business administration; mental and general health issues and finally the delicate topic of farm succession and its planning. That list is, of course, not exhaustive!
Read more
---